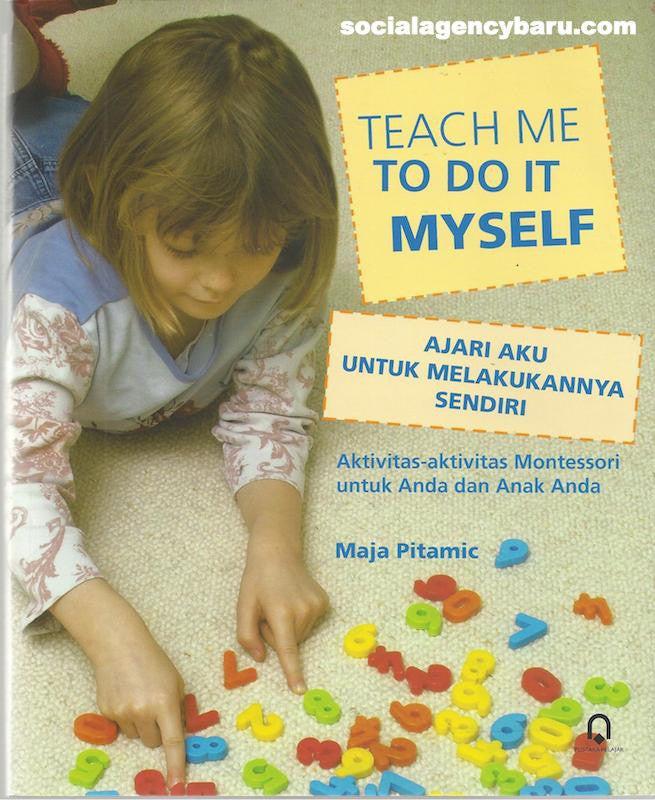 JACK Montessori Materials
Teach Me To Do It Myself (Bahasa Indonesia)
"Didasarkan pada prinsip-prinsip utama pembelajaran Montessori melalui pengalaman, TEACH ME TO DO IT MYSELF mengutamakan aktivitas-aktivitas sederhana untuk dieksplorasi dengan anak Anda dan mengembangkan indra, koordinasi, keterampilan bahasa, pengertian angka, dan minat ilmu pengetahuannya.
Buku aktivitas yang menyenangkan dan praktis ini akan membimbing Anda ketika Anda bekerja dan bermain dengan anak Anda. Prinsip-prinsip Montessori fokus pada pengajaran keterampilan kehidupan esensial anak-anak dan memberi mereka pemahaman yang lebih banyak akan dunia di sekitar mereka".
Buku ini terdiri dari 5 bab utama, yaitu:
1. Keterampilan Kehidupan
2. Mengembangkan Pancaindra
3. Pengembangan Bahasa
4. Keterampilan Numerik
5. Keterampilan Sains
TEACH ME TO DO IT MYSELF memberikan kesempatan yang unik bagi Anda untuk mendapatkan wawasan penting tentang kebutuhan anak Anda dan melibatkan diri Anda sendiri dalam perkembangan koordinasi, kesadaran, dan penghargaan diri anak Anda.
---
Share this Product
---
More from this collection