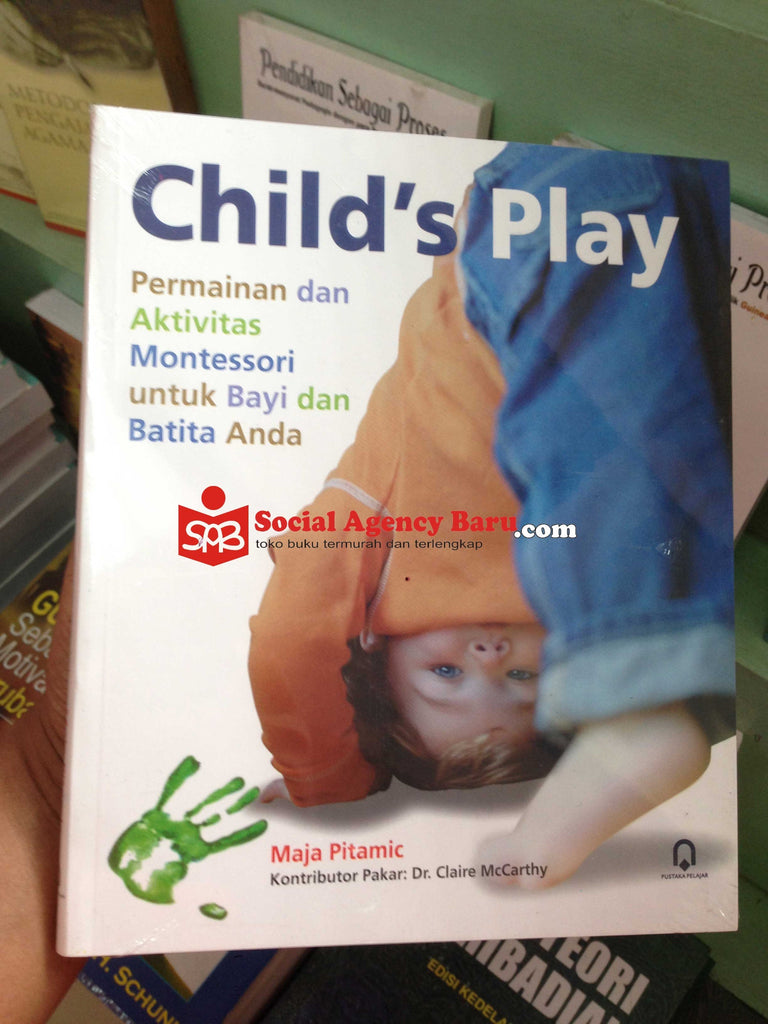 JACK Montessori Materials
Child's Play (Bahasa Indonesia)
For children, playing is learning, and this appealing book is filled with more than 60 Montessori-inspired play-and-learn ideas that parents and kids can enjoy together. The games are arranged progressively, starting with simple games for infants and advancing to games and activities suitable for active toddlers. Each game description includes instructions for play, items and materials needed, and suggested related play activities for parents and their toddlers. The games and activities described include--
Variations on hide and seek
Mirror fun
Guessing various sounds
Touch and texture games
Aiming a ball at a target
Dancing to music
Role-playing games
Developing language skill through stories
The alphabet game
Outdoor activities, including nature walks. . . and more. Parents are also encouraged to make up new games on their own with their children, always being clear in their own minds about the aim of each activity. The Montessori approach to learning emphasizes the idea that game-playing details need not always go according to original plan, but might lead children along new, unexpected paths of discovery. Features include colour illustrations on most pages, and timelines to guide parents through typical children's learning stages.
---
Share this Product
---
More from this collection