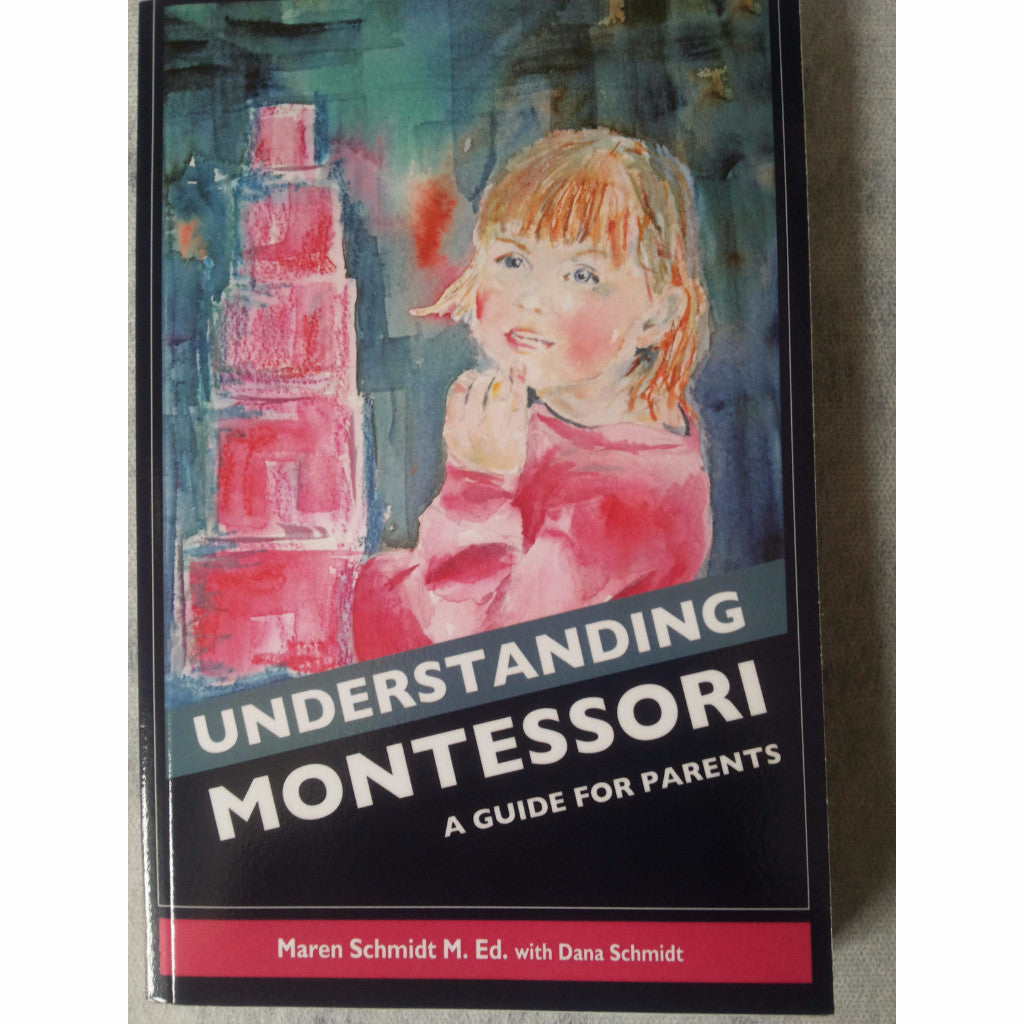 JACK Montessori Materials
Understanding Montessori: A Guide for Parents
In Understanding Montessori: A Guide for Parents Maren Schmidt explains the how's and why's of Montessori education while asserting that authentic Montessori education is the most effective way for children to learn.
What is Montessori Education?
Montessori education, more than anything, is about understanding and aiding the child's natural process of growth and learning. The principles, methods, and materials that Dr. Montessori pioneered over one-hundred years ago are not only scientifically supported and researched, they are based on common sense.
Understanding Montessori: A Guide for Parents will help parents understand the stages of childhood growth and learning and how Montessori education uniquely meets each child's learning needs.
Understanding Montessori draws on the author's twenty-five years of working with children to explain in simple language what neuropsychologists are now finding that--children learn faster and more easily in a properly prepared Montessori classroom than in traditional settings. Montessori classrooms all over the world have proven that, when implemented faithfully, Dr. Maria Montessori's philosophy works for children at all levels of ability and socio-economic circumstance. Montessori education offers an unmatched complement of principles, methods and materials that develop a child's mind like no other educational method.
Understanding Montessori busts twelve major myths that prevent clear understanding of what Montessori education is and is not.
The underlying principles of Montessori education are explained alongside children's developmental needs and how these two ideas create the foundations of Montessori methods, techniques and learning communities.
Two chapters of the book provide in depth questionnaires for finding and assessing a quality Montessori school, along with details for accessing downloadable copies of these questionnaires. Every group has their own set of key words and Montessori educators are no exception. Chapter 10 explains basic childhood development and Montessori terms with clear and easy to understand definitions.
Three key ways to assure your child's success are offered in Chapter 8, followed in the next chapter with ten ways that we as parents benefit from considering a child's point of view. Understanding Montessori promises to explain the basics of Montessori education so that you can make informed decisions about this powerful learning method when a parent's time is in short supply. Montessori education may be the most important choice you make for your child. Learn more by reading Understanding Montessori: A Guide for Parents.
---
Share this Product
---
More from this collection